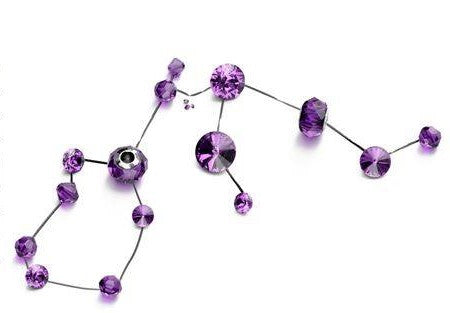 February Birthstone
47 products
Showing 1 - 24 of 47 products
A collection of silver gift jewellery with February Birthstone crystals or that can be personalised with your choice of Birthstone. Amethyst, the Aquarius birthstone of February carries a spectacular grape-like colour, a purple that ranges from a blend of deep violet and red to a lighter lilac hue. Ancient Greeks believed that the stone protected the wearer from drunkenness and enabled them to keep a balanced mindset. It is said to strengthen relationships and give its wearer courage.
A perfect birthstone for February, the Amethyst creates a beautiful accent to autumn and winter wardrobes. Wear to strengthen relationships and provide courage when needed.
This chic meaningful silver jewellery for women arrives in a branded gift box ready for gifting and safekeeping, no need for extra gift wrap! You can customize it adding a crystal birthstone charm in the month of your choice.