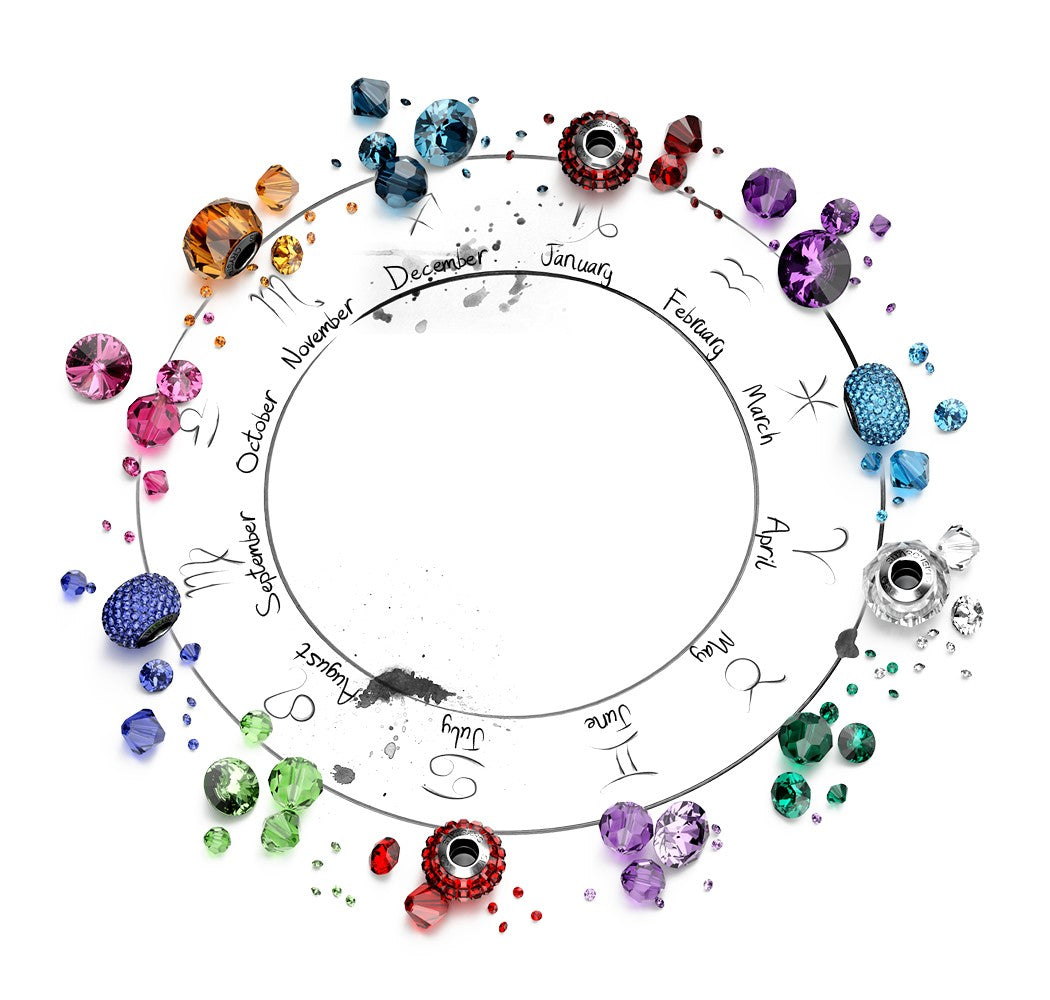 The collection "Birthstones" is a modern birthstone jewellery collection crafted in Ireland using round diamond-cut crystals in vibrant colours, one for each of the birth months of the year, a special design that gives each piece its personality. The personalised birthstone necklace and jewellery earrings are passionately created in Ireland with sterling silver for sensitive skin (nickel free = no allergy) and crystals, dedicated to feminine beauty and uniqueness.
Introducing our stunning collection of round cut birthstone crystal jewellery, crafted with the finest Austrian crystals and nickel-free sterling silver. Each piece is hand-made in Ireland, making it a truly unique and special addition to any jewellery collection.
Our collection includes both earrings and pendant necklaces, each featuring a sparkling round cut crystal in the birthstone colour of your choice. Each birthstone holds a special meaning and symbolizes different characteristics, making it the perfect gift for any occasion.
January: Garnet (Dark Red) - symbolizes friendship and trust February: Amethyst (Purple) - symbolizes peace and stability March: Aquamarine (Light Blue) - symbolizes courage and protection April: Diamond (Clear) - symbolizes eternal love and commitment May: Emerald (Green) - symbolizes renewal and growth June: Pearl (White) - symbolizes purity and innocence July: Ruby (Red) - symbolizes passion and energy August: Peridot (Olive Green) - symbolizes strength and healing September: Sapphire (Blue) - symbolizes wisdom and truth October: Opal (Multi-coloured) - symbolizes hope and inspiration November: Topaz (Yellow) - symbolizes love and affection December: Turquoise (Turquoise Blue) - symbolizes good luck and fortune
This collection is perfect for any woman in your life. Whether it's for a birthday, anniversary, or just because, our birthstone jewellery makes a thoughtful and meaningful gift. Each piece comes beautifully gift boxed, and for an extra €5, we offer gift wrapping to make your present truly special.
Consider gifting a birthstone jewellery to your mom, sister, wife, friend, or even yourself. It can be a perfect gift for any occasion like birthday, mother's day, anniversary, graduation, or just to show appreciation.