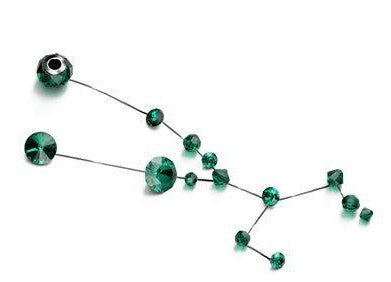 May Birthstone Silver Jewellery Ireland
65 products
Showing 1 - 24 of 65 products
A collection of silver gift jewellery with May Birthstone crystals or that can be personalised with your choice of Birthstone. May Birthstone Silver Jewellery from Ireland, consists of May birthstone earrings, May birthstone bracelet, May birthstone necklace you can mix and match and wear or offer as a May birthstone jewellery set.
Emeralds, the birthstone for Taurus, have been beloved throughout human history, evoking rebirth, renewal, and spring. May birthdays fall right in the heart of spring, and the emerald is the perfect gem to symbolize and celebrate this month. Emerald is a symbol of loyalty, new beginnings, peace and security Wear it to seek joy and inner wisdom.
This chic meaningful silver jewellery for women arrives in a branded gift box ready for gifting and safekeeping, no need for extra gift wrap! You can customize it adding a Swarovski crystal birthstone charm in the month of your choice.